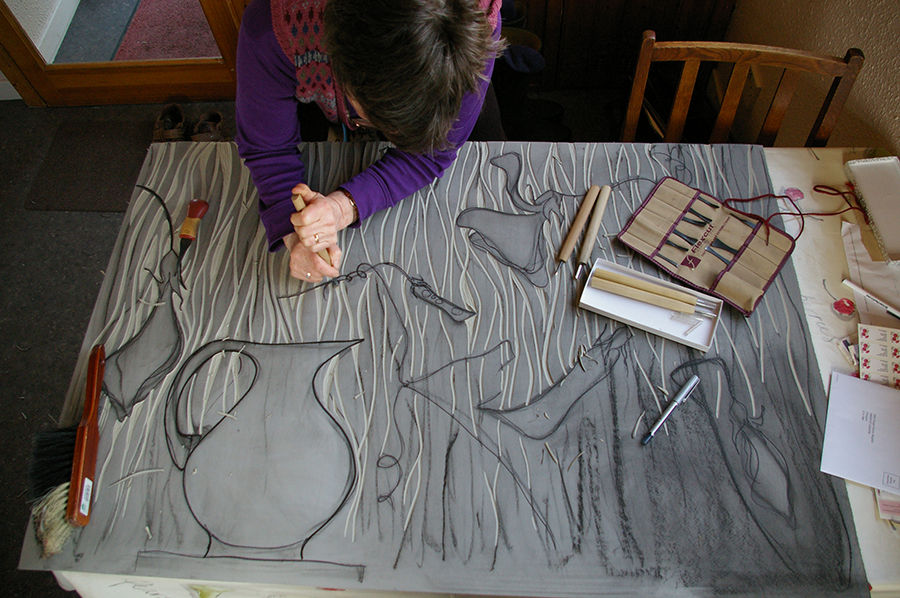 Following a career in the NHS, I went to Gray's School of Art, in Aberdeen, as a mature student. Four years on, in 2008, I graduated MA, Fine Arts, having specialised in Printmaking. It was a most stimulating and creative period.
Printmaking remained the main focus for the next decade and I worked with the range of processes, including etching, linocut, collagraph and monoprint.
Moving from a very rural home in NE Scotland a few years ago, and relocating to Fife, meant a break in established work routines and encouraged a change of direction.
More recently I attended a year-long Drawing Course at Leith School of Art in Edinburgh, and this reconnected me with the scope and flexibility of drawing and has widened my practice considerably.